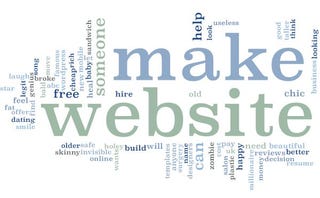 Kinja oh Kinja! How do I like thee? Let me count the ways :-)
You are one of the best blogging platforms online. You're so nimble and yet powerful. When I'm in your editor things simply go well as there aren't any of the problems I usually encounter with those other 'top heavy' blogging platforms.
It's Easy to Post Content on Kinja.com as Compared to Other Platforms
It is simply too easy to post a quick article or picture on Kinja.com that I'm not sure why I perform the task once or twice a week! No more, saith ricoramiro.
From now on, I'll grace your post editor at least once a week. I may even start another blog on this network and give up the SEO Content Writer blog I've been posting to on WordPress. That blog takes an extremely long time to load and to perform other functions.
Every time I have to perform a task such as install or uninstall a plugin or post content, it take a very long time because I have to wait at least 30 seconds between tasks while the browser finishes working on the taks. It's a pain in the neck.
Today I was thinking I have to do something else because it doesn't make sense for me to use 1/2 an hour to do something that should take only 10 to 15 minutes at most. Something has to give. I'm tired of watching the white of my screen while the browser performs it functions!